Hi, We're the Ghee Gals – Nancy and Bev!
At Simply Ghee we produce the highest quality ghee possible, so you can enjoy cooking meals with this healthy, nutrient-dense fat.
Plus we teach you how simple it is to cook with ghee!
---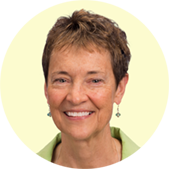 About Nancy
Quick witted Head Gheemagistra. Jersey tough with a disarming calm. Butter Lover. Coffee Roaster Dreamer.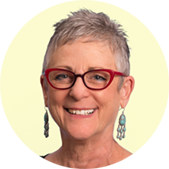 About Bev
Fiery focused. Wandering spirit. Cooks with her nose and from her toes. Lover of feta. Dreamer of naps.
Our Story
In 1999 a future partnership aligned.
Nancy and Bev met while working in the sales department at their local Public Broadcasting Station (PBS) affiliate.
A meteoric friendship launched. And in 2003 the Gals linked arms with that momentum and leapt into the world of … Entrepreneurship!
During their 10-year career in marketing the Gals indulged in an awareness of healthy eating. That indulgence grew into intention and shortly thereafter developed into flirtation with an idea. The idea of creating something tangible that latched onto their heartstrings.
Unable and unwilling to escape the clutches of the idea, they sourced some LancCo butter (short for butter from the dairy heartland of Lancaster County, Pennsylvania) and set out upon their quest. A Quest to Simply Make Ghee Better.
In 2013 the Gals officially presented their passion to the world. In the years since their collective grips on the nutrition throttle have rocketed Simply Ghee from Main Street to Mainstream.
With a brand of ghee that is Simply Better. Always Grassfed. And Eternally Grass Roots.
---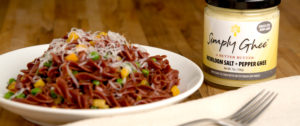 "It's really cool to work with your best friend. Lots of business advice out there totally defies it, but we can't think of a better way to be in business!"
Bev and Nancy, The Ghee Gals